Rancho Ponderosa Homes For Sale
Included below are homes for sale in Rancho Ponderosa
If you would like more information on any of these Rancho Ponderosa real estate listings, just click the "Request More Information" button when viewing the details of that property. Set up a private home tour of any property listed below with one of our LOCAL real estate experts if you're thinking about buying a home in Carlsbad. And, if you haven't already, be sure to register for a free account so that you can receive email alerts whenever new Carlsbad listings come on the market.
Click "Get Alerts!" to get updated with any new Carlsbad homes.
Under Contract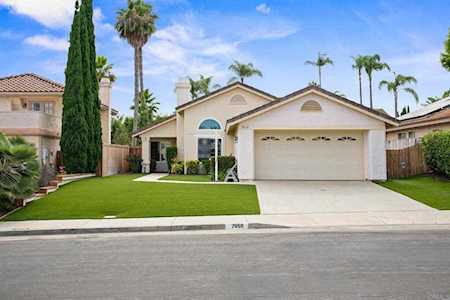 7959 Camino Gato
Carlsbad, CA 92009
Are you planning on buying or selling a home in Carlsbad? Text (760) 840-5070 to speak with a local real estate agent or contact us today.
Rancho Ponderosa is a quieter, suburban community located in La Costa, on the south east side of Carlsbad. This community is filled with over 400 single-family homes, mostly built in the late 1970s, and range from 2-5 bedrooms. Many of the homes are large two story homes with some offering panoramic views of the valley.
Rancho Ponderosa is home to 5 different parks, including the San Dieguito Sports complex, where weekends are usually filled with youth sports like baseball, and soccer.
Just minutes from the heart of the community there are a plethora of both dining, and shopping options, including the most popular of the group " The Forum". Some of the more popular restaurants include Wahoos Fish Tacos, Buca di Beppo, and Casa De Bandini.
For those who spend their weekends on the links, the popular Encinitas Ranch Golf Course is an 18-hole championship course located just 2 miles west.
Overall, Rancho Ponderosa is a great place to call home for anyone who values a close-knit community and a convenient location. With its top rated schools, wide range of amenities, and proximity to top attractions, it is no wonder that so many people choose to make their home in Rancho Ponderosa.
Carlsbad Homes with Views
What's the real current value of your home?
Get a FREE and instant report here
Carlsbad Market Statistics
Better results, better living.